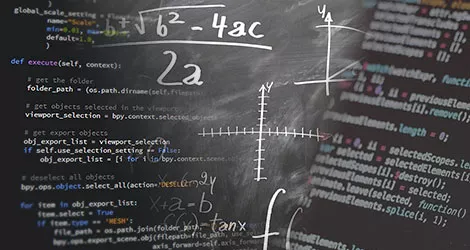 Digital Technologies are no more a revolution or a breaking point for the evolution of our society: today they are a key set of tools that enhance every known field of knowledge, technology, and even arts and humanity, allowing us to advance at increasing speed towards a better future.
DESINOPE covers the whole ICT production cycle, from the analysis, definition and design of ICT based solutions and services, to the development, debugging and testing of final SW and HW solutions.
Our team has experience designing and developing services and products based on Digital Technologies, in a very heterogeneous set of disciplines:
SW tool for correction of position and attitude for UAVs, based on Kalman data filtering.
SW for capture, processing and analysis of foot plantar pressure.
SW tool for calculation of area, perimeter and evolution of foot ulcers.
Design and development of parametrical CAD/CAM tools for footwear and shoe components.
ICT integration of footwear supply chain.
ICT tools for distributed design and prototype production.
Foot sizing App based on Augmented Reality.
Design and development of CAM module for orthotic insole and outsole machining.
UIX design for Frequency Sweep Analysis Device.
Augmented Reality SW application for virtual try of suits, bags, shirts and suits.
Design of an analysis module for pattern recognition in images, linked to an automatic classification service for pre-selection and discrimination of user defined characteristics.
SW management tool for smart podiatry prescription, based on multi-task and direct connection to supply chain.
Design and development of SW App for parametrical design of customised insoles.
UIX design of an interactive catalogue for co-design and customisation of orthopedic footwear, managing a database of virtual materials.
Design of SW tool for design of high grip and slip resistance in footwear soles.
Design of SW solution for rejection of injecte plastic pieces with air bubble defects, based on image analysis of X-Ray images.
Design and implementation of ICT based footwear distributed collaborative design and protype production, integrated with the whole supply chain.
BUSINESS MODEL DEVELOPMENT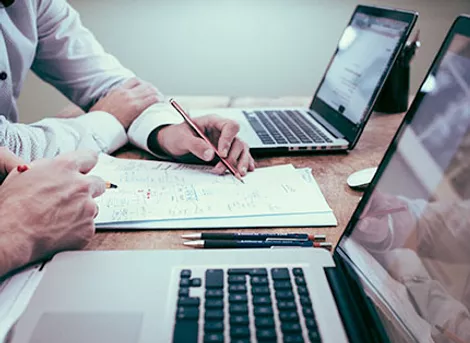 DESINOPE team works in close cooperation with clients of all over the world, helping them to enhance their business models, adapt their services and modernize their incoming strategies, in the context of an economic framework dominated by the increasing dominance of Digital Technologies.
Our objectives developing and advising about new business models to our clients, are focused on:
Profitability and economic impact.
Financial feasibility.
Added value and competitive advantage.
Consumer-centric strategy.
Reduced complexity of overall operations.
Sustainability and social responsibility.
Some examples of our team's implementation of novel services and business improvements are:
Design and development of business model and services based on customisation of consumer goods.
Design and implementation of new business services for the retail chain, brick-and-mortar and online footwear shops, based on the use of Foot ID card and client data.
Design of comprehensive set of testing procedures, processes and quality controls for national reference laboratory.
Support of novel shoe products: development of guidelines for desing of comfortable footwear, and standardized testing method.
Design and implementation of a business strategy for the commercailization of gasification plantas to produce eco-sustainable energy.
Support of footcare business by means of design, development and management of a research network to enhance cooperation between Europe and Nort African Mediterranean countries, related to footcare of diabetic foot, obese foot and ageing foot.
Design, development and technical advise for the use of Digital Technologies in the footwear industry, to improve the production of prototypes and samples by means of additive manufacturing techniques.
SMART DATA ANALYSIS AND EXPLOITATION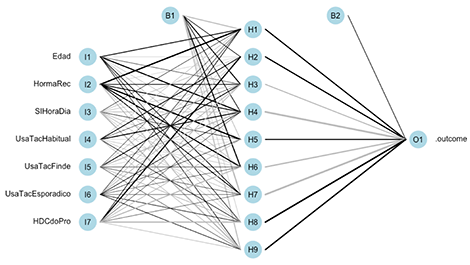 We live in a time when there is access to vast amounts of data and information, and this represents both a threat and an opportunity for improving business in all sectors.
Too much data can slow down and contaminate strategic analysis, collapse decision-making, and lead to erroneous conclusions.
And at the same time, a Smart Data Analysis allows us to maximize the exploitation of information, obtaining valuable new data and information from non-directly connected sources.
Nowadays, more than ever, it is necessary to apply modern techniques of intelligent data analysis to obtain successful conclusions and with a positive economic impact.
Smart Data analysis allows DESINOPE to maximize data usefulness in an efficient and profitable way for our clients.
Our work is based on the paradigm "Data As a Business".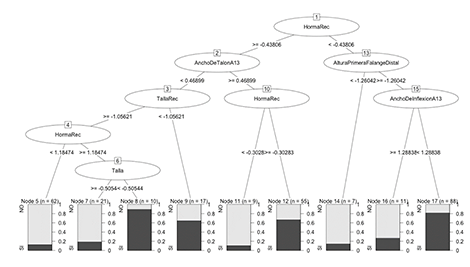 So this is a summary of the results of our team in the field of Smart Data Analysis, in collaboration with some of finest Europe experts:
Development of a footwear comfort evaluation methodology based on Self-Organizative Maps (SOMs).
Development of two algorithms for evaluation of final customer purchase decision, based on the use of Support Vector Machine (SVM), and Multilayer Perceptron (MLP).
Development of a methodology to convert geometry data from CAD/CAM 3D models, to virtual geometry models.
Design and development of an algorithm for comparison of foot and shoe last, based on the automatic inference of foot/last relationships.
Development of an algorithm for Smart Control of a multi-engine and multi-rotor propulsion UAV platform.
Design and development for take-up RFID technology in textile/clothing and footwear, allowing natural flow of digital information by means of SW tools and services (peer-to-peer data exchange), that natively support data flow through RFID and eBIZ standards.
Simulation and optimization of a modular, portable, gasification-CHP plant.
Design of a secured information exchange system, for professional footwear (Personal Protective Equipment).
Design and development of four algorithms for footwear sizing, based on diverse mathematical models: Lineal Complete, Forward Decision Tree, Backward Decision Tree, and Perfect Last model.
It is estimated that 70% of all new product innovation is based on materials with new or improved properties. These emergent materials and their associated technologies are allowing the creation of new products and services, offering new market opportunities.
DESINOPE helps companies to find materials, finishes and processes to meet their product development objectives, looking for cost reduction, improved aesthetics, sustainability and recyclability, enhanced performance, and new functionalities.
Our 25 years of experience in chemical engineering, made us invest in a Material Innovation Lab, combining the application of physical-chemical methods of advanced material design and testing, with the use of ICT based simulation and calculation techniques, providing us with speed and flexibility to adapt our research and development of innovative materials for different sectors and industrial areas.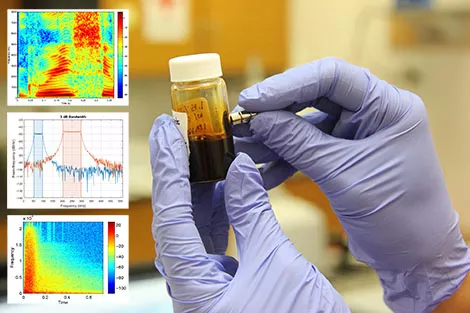 This is a sample of the results in which our team has participated in the material innovation area:
Development of a multivariant analysis method to characterize leather pyrolysis with acid/base pre-treatment.
Multifunctional smart rubber compounds.
Microencapsulation of essential oils for beauty treatment in footwear.
Polyurethane liquid foot casting.
Design of professional footwear with added functionalities, to be used in medical surgical environment.
Optimization of footwear grip sole design.
Development of innovative leathers and microfibers, antistatic enabled, with bacterial and fungal activity reduction.
Design of an analysis module for pattern recognition in images, linked to an aDevelopment of textile anti-puncture footwear sole.
Research and development of new materials to be used for manufacturing of lasts of personalized footwear.
Development of multi-functional and multi-substrate inkjet.
Formulation of nanocomposites for footwear, with enhanced comfort and safety properties.
Integration of phase change materials (PCM) to develop warm winter boots.
Design and development of a SW simulator of insole combinations (based on Finite Element Method).
Development of anti-counterfeiting methods based on the use of DNA, and based on multilayered microparticles.
ELECTRONIC DEVICE DEVELOPMENT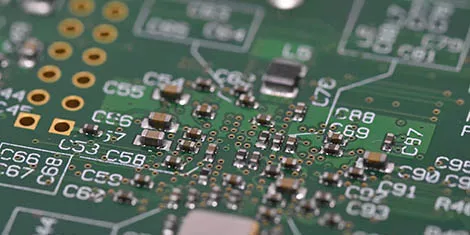 Digital Technologies imply both, software and hardware, which are interconnected in many of the nowadays technical developments used by every known industry.
DESINOPE Electronic Device area is dedicated to the design and development of technical devices, highly profitable, innovative and based on emerging technologies, as well as the modernization, improvement and optimization of industrial processes.
These are some of the results in which our design and development team has participated:
Device for surface treatment of lather and synthetic materials to enhance preparation for adhesive bonded constructions.
Temperature and humidity sensor integration in military boot.
Automatic insole selection system, used as feeder of a numeric control manufacturing device.
Robotic cell (6 degrees of freedom) for automatic manufacture of lasts and insoles (rigid and flexible), based on high speed milling.
3D Foot Scanner with integrated plantar pressure capture.
Design and development of a Frequency Sweep Analysis Device, based on low frequency vibration transmission.
Design and development of a Frequency Sweep Analysis Device, based on low frequency vibration transmission.
Fully automated robotic cell for footwear finishing.
Design and development of a device for analysis of shoe-foot relative position, based on the use of Hall Effect sensors.
Development of a UAV platform for the capture of pollution data over industrial areas.
Portable device for capture and analysis of foot and ankle biomechanics during gait.
UAV fixed wing platform for remote capture of images and environmental data.
For a technical or scientific innovation to become a successful product or service, with a positive economic impact, scientific excellence or technological innovation is not enough, and an effective communication strategy is necessary to disseminate information through the market.
Effective communication means transmitting the message clearly and concisely so that it is understood, but also engaging the audience.
DESINOPE services are based on the communication experience of our team, founded on expertise in visual and written marketing, as well as our participation in more than 300 dissemination actions.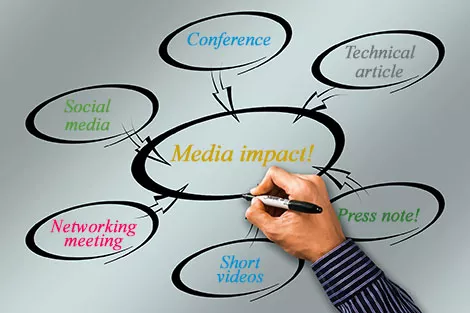 We define, design and execute our clients' communication strategy, based on efficient actions, focused on maximizing their media impact. The whole communication strategy is focused in one well-defined objective: to help to disseminate the scientific and technic results of our clients as profitable market products and services.
To meet this goal, we offer our services in six different areas:
Organization of industrial networking events.
Internet based communication: websites and social networks.
Development of technical and scientific conferences.
Press notes writing and dissemination.
Communication material design: image and content.
Video design and development.

SUSTAINABILITY PRODUCTS AND PROCESSES
On September 25th 2015, worldwide countries (under United Nations impulse) adopted a set of goals to protect the planet, and ensure prosperity as part of a new sustainable development agenda, with 17 specific targets to be meet in the next 15 years.
The message was clear: the future of our world demand a practical implementation of sustainability principles.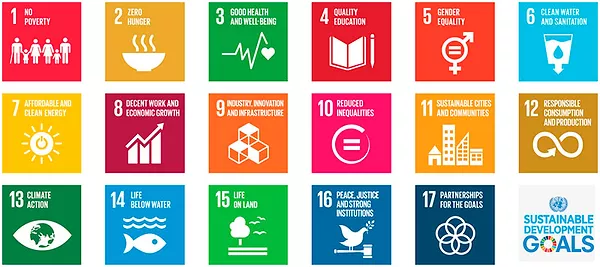 We define, design and execute our clients' communication strategy, based on efficient
Now that consumer awareness of the need to protect the planet has become a demanded argument in all new services and products, at DESINOPE we are convinced that combining sustainability and business is not only a duty, but also an opportunity.
Sustainability considerations and principles should be embedded throughout all business value chain – from how we develop and produce energy-efficient products, and the sourcing of materials, through to end-of-life recycling and waste disposal.
The activity of our team in this area, can be summarized in the next results:
Development of novel tanning processes, based on vegetable products, for manufacturing of non-allergenic consumer goods.
Development of pyrolytic methods for leather waste treatment.
Development of ecological sole and insole, to be used in eco-friendly orthopaedic shoes.
Development of waste treatment of footwear components, to obtain sub-products of direct application: road safety elements, flooring tiles, soles and insoles.
Development of portable gasification-CHP plant, fed with wastes.