Culture-based creativity is an essential feature of business innovation in the new economy.
And creative industry is at the heart of the creative economy: knowledge-intensive, based on individual creativity and talent, they generate huge economic wealth and preserve European identity, culture and values. They include a diversity of subsectors, such as architecture, archives and libraries, artistic crafts, cultural heritage, design, fashion, film, high, end, music, performing and virtual arts, publishing, radio, television and video-games.

Creative industries employ more than 12 million people in the EU, which is 7.5% of all persons employed in the total economy. They are an important contributor to the economy with 5.3% of the total EU GVA and further 4% of nominal EU GDP generated by the high-end industries.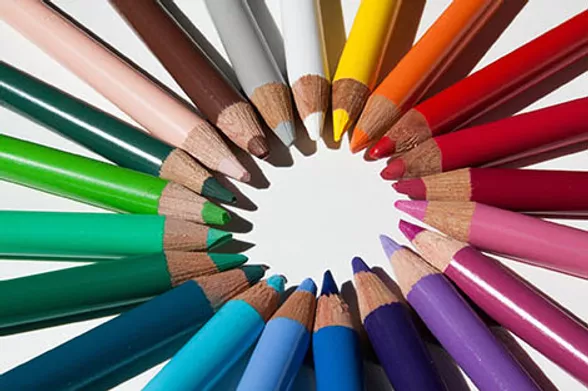 DESINOPE capabilities in this market span from the textile and clothing industry to the footwear industry, and include other sectors like music, archives and architecture.
Our technical capabilities allow us to contribute with innovative technological advancements in products and services, focused on:
Design, development, deployment and testing of SW solutions.
Design, development and analysis of UIX and User Experience components.
Design and development of algorithms.
Design and development of Virtual and Augmented Reality SW applications.
Implementation of Smart Data Analysis techniques to innovative business models.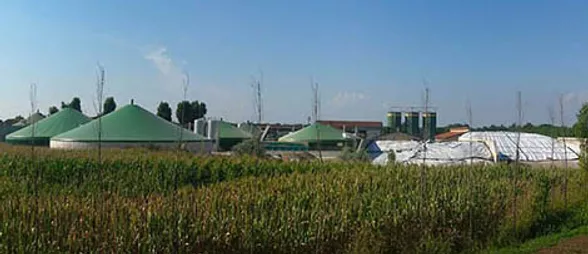 The world is facing rising energy demand, volatile prices, and disruptions to supply, and at the same time we need to reduce the environmental impact of the energy sector.
A green energy approach is needed, to become a sustainable, low-carbon and environmentally-friendly economy, leading the way in renewable energy production and the fight against global warming.
DESINOPE efforts in the energy market have three main goals: security of supply, competitiveness and sustainability. In summary, we provide innovations in services and products, by means of Digital Technologies, to ensure secure, affordable and climate-friendly energy for citizens and businesses.
Our activities comprise three key areas, providing services of engineering and SW simulation:
Energy recovery from waste, from different origins: industrial waste, agri-food waste, and municipal solid waste.
Gasification plants.
Combined renewable systems.
XXI century health paradigm should be based on the values enshrined by the World Health Organization (WHO) to ensure the enjoyment of the highest attainable standard of health as a fundamental human right, focused on significantly improve the health and well-being of populations, reduce health inequalities, strengthen public health and ensure people-centered health systems that are universal, equitable, sustainable and of high quality.
Nowadays, six of the seven biggest risk factors for premature death are blood pressure, cholesterol, body mass index, inadequate intake of fruit, obesity and being overweight are rising across Europe. And all these risk factors can be solved by means of an active policy of prevention and early diagnosis.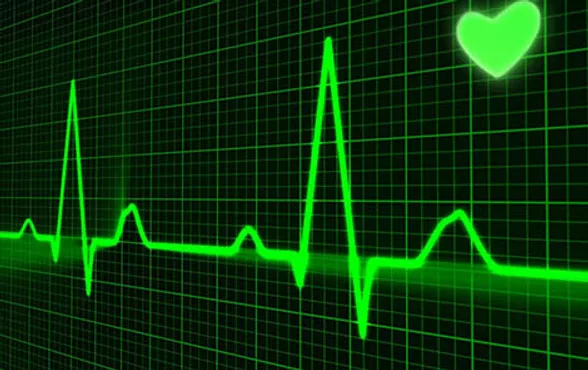 DESINOPE contributes to health and wellbeing market, focused on prevention and wellbeing promotion, offering services and technical capabilities which are summarized in:
Specialized technical advice, design and development of healthy consumer goods (footwear and textile).
Advanced material design and development, to be used for wellbeing and health purposes: microencapsulation, functional rubber compounds, microfibers and leathers with reduced fungal and bacterial activity, advanced multifunctional textiles, PCM.
SW development applied to prevention, medical prescription, product design (CAD/CAM), ad-hoc clinical solutions.
HW development: sensing devices (temperature, pressure, humidity, hearth rate, position, acceleration, rotation, geo-localization), digitalization devices (foot, leg), monitoring devices (physical activity, datalogger).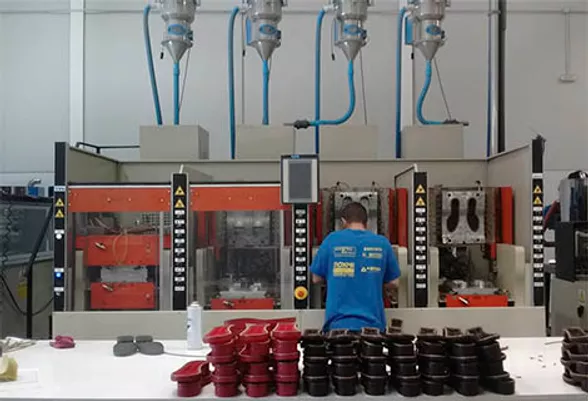 Manufacturing industry has changed radically over the last 10-15 years. It has seen high productivity and strong innovation, a considerable reorientation of its workforce and capital investment, the development of new products for new and emerging markets, and a major improvement in its environmental performance.
The manufacturing sector remains vitally important for the EU economy, currently accounting for 15.0% of its GDP and provides about 33 million jobs. However, global factors such as declining energy prices, diminishing resources, new competition from emerging markets, and an aging workforce have resulted in a slower growth trend.
Also, worth to be noted is the fact that the industrial manufacturing base stretches far beyond the industrial core of manufacturing and represents a far greater share of the economy than these basic statistics imply: associated business services, transport, communications, financial services, real estate etc.
Change is inevitable in modern manufacturing industry. The future is defined by doing more with less, creating more compact and customizable products, and re-aligning enterprise strategies to provide more value.
DESINOPE offers services able to cover the whole path, from the very first innovative idea towards being a successful market product with a notorious economic impact:
Analysis, design and development of novel manufacturing methods and processes, integrated in innovative business models, for the textile, transformed fibers and footwear manufacturing industry.
Design and development of innovative consumer goods, based on Internet of Things (IoT), fully customizable, with mixed short series and mass-production.
Analysis, technical development and implementation of innovative manufacturing processes and services, including both, SW and HW.
Development of new materials with added functionality and/or extended properties, to be used to manufacture product s with enhanced properties and functionalities.
Design and implementation of quality control procedures for manufacturing processes.
Development and deployment of SW solutions for the manufacturing industry: data management, CAD/CAM SW modules.
Bio-based industries (BBI) use renewable natural resources and innovative technologies for producing greener products, empowering the bio-economy potential, turning biological residues and wastes into greener everyday products through innovative technologies.
Although intimately related to the energy market, BBI exceeds the scope of simple producing energy from wastes: it is about bridging key sectors, creating new value chains and producing a range of innovative bio-based products to ultimately form a new bio-based community and economy, hosting a unique mix of sectors including agriculture, agro-food, technology providers, forest-based sector, chemicals and energy.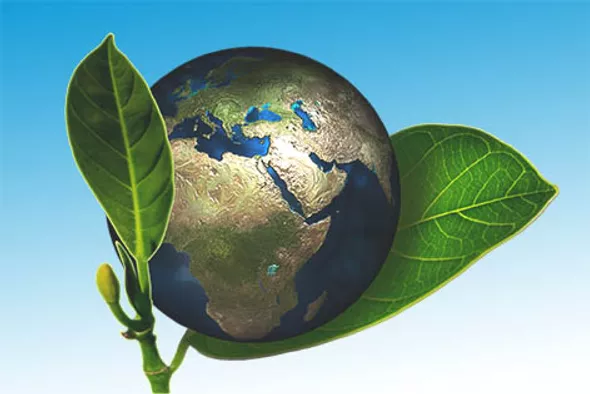 The ultimate goal of BBI is to significantly reduce industry dependency on fossil resources, help meet climate change targets, and lead to greener and more environmentally friendly growth.
DESINOPE is actively working to promote, enhance and improve modern BBI, offering technological solutions and services to support new business models:
Design and development of pyrolytic methods for waste treatment.
Development of SW solution for simulation and analysis of pyrolysis treatments.
Development of innovative eco-friendly products, based on recycled materials and, at the same time, highly recyclable.
Development and implementation of waste treatments for manufacturing industry.
Development of advanced materials with improved properties in an environmentally sustainable way.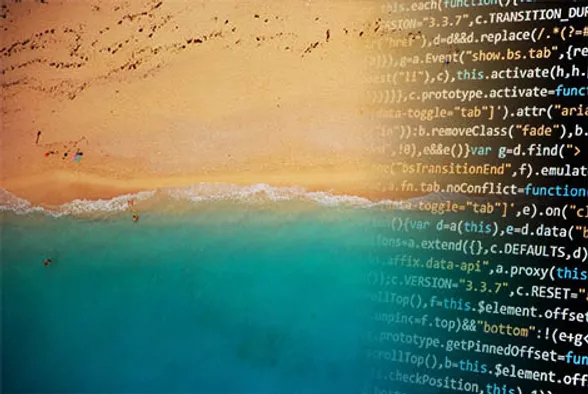 Tourism is one the fastest-growing industry in the current business world, being a major economic activity in the European Union with wide-ranging impact on economic growth, employment, and social development. It can be a powerful tool in fighting economic decline and unemployment.
Support to leisure and tourism industry, based on the fast introduction of Digital Technologies, likewise, evolved rapidly, witnessing core changes in business models, increased support to novel services and products, and a greater recognition of their potential contribution to the economy.
DESINOPE's main priorities for the tourism market are to design and develope ICT based solutions to:
Stimulate competitiveness in the whole sector, by means of quality and innovative tourist oriented services.
Promote the development of sustainable, responsible, and high-quality tourism.
Consolidate Europe's image as a collection of sustainable, enjoyable, high-quality destinations.